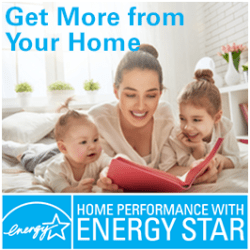 Do you have a room that's hot in the summer and cold in the winter? Are you experiencing drafts, dust, or even pests or mold creeping in? No matter your efforts to reduce your energy use, do your bills stay high? There may be something you can do besides tearing your hair out and shelling out the extra money each month. How happy would you be if there really was a solution to your discomfort at home? What if you could actually reinvest your monthly energy savings into your greatest asset—your home? Think of the savings as free money to put into the next project you haven't gotten around to yet. This could even lead to increasing your home's value when it's time to sell.
The Home Performance with Energy Star Program offers a comprehensive, whole-house approach to improving your home's energy efficiency, comfort, and safety while helping to reduce your energy use by 10 to 20%.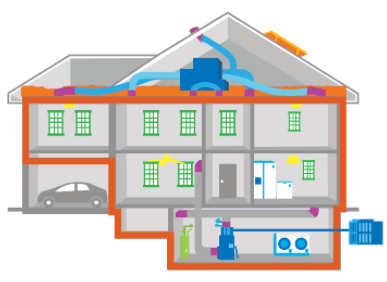 Having a Home Performance with Energy Star audit is like taking your home to an energy efficiency doctor. EZ Green Home's energy professionals will diagnose your home, provide you with prioritized work to give you the largest impact for dollars invested and provide a competitively priced estimate for high quality, vetted home energy improvement experts. The Home Performance with Energy Star audit takes 2-4 hours. In addition to the home audit, more energy-saving measures may be installed. This includes up to 14 LED and/or CFLs to replace incandescent and halogen bulbs, low-flow shower heads and aerators, smart power strips, a shower-start adapter, and pipe insulation.
The audit will also unlock up to $7,500 in rebates for qualified customers. Contact the Home Performance department to help determine if you're qualified or learn more about other financing programs available in your area.