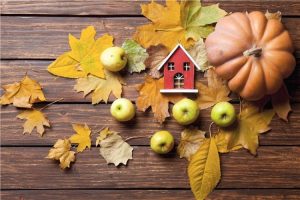 Are you giving thanks this holiday season for your family and friends? We sure are here at EZ Green Home and we wish you and yours a wonderful Thanksgiving! We hope you are snuggling up with your family and your puppy because you are grateful and not because your home is too cold and you can't afford to turn up the heat! EZ Green Home is here to help you through some of the most common sources of energy loss on one of the biggest energy usage days of the year. The kitchen uses 15% more energy than any room in the home, and we'll bet your kitchen is the hub of this holiday known for eating.
Whether you are hosting a group or getting out of town, being mindful of small ways to save will translate to putting money back in your pocket. Thanksgiving is a costly holiday and no one gets out scot-free (except maybe your savvy neighbor who walks over to your house for the free food). Grocery bills are sky-high, the oven is running nonstop, or you are purchasing astronomically-priced tickets to get out of town. Even the gas bills to go over the river and through the woods are pricey this time of year.
Heading out? Make sure you leave your house in order whether you'll be gone just for the day or for the weekend. Turn down the thermostat, or better yet, program it to stay low while you are gone and increase when you are about to return. Unplug anything that is not essential and make sure you have turned out the lights. Invest in some timed lights to fool burglars and you'll be set. Taking just a few moments to assess your home's safety and energy consciousness could save you several dollars in the long run.
Hosting a gathering at your home? Good for you! Keep your guests healthy and happy by doing your best to lower your home's energy costs on Turkey Day (and into the weekend if you are lucky enough to have lingering guests). Most of your target savings will occur in the kitchen and it's a tall order to keep things efficient in such a busy room.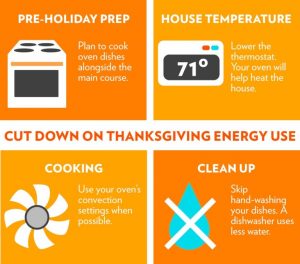 Also consider asking your family and friends to turn off their devices for an hour after dinner—it's game time! And we don't mean football. It might seem pretty daunting to get Uncle Bob off the couch when his team is on the tube. After all, it's his excuse for not helping in the kitchen, right?
To learn more about EZ Green Home's services and energy-savings tips, speak to a team member today. We are always here to help!