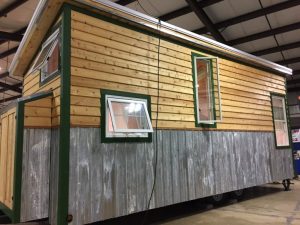 EZ Green Home took part in the Mid-Atlantic Tiny House Expo at the Howard County fairgrounds October 28-29. There were many booths to browse from realtors and gutter protection, to gourmet skin care? Halloween candy was aplenty and EZ Green Home passed out its share to the sold-out masses who flocked to partake in the tiny-house craze.
Whether your home is a mansion or a tiny house, EZ Green Home can cover your needs on any scale. People who are going tiny especially are looking to save even more money on the cost of keeping up their home. Energy-efficient light bulbs, smart power strips, duct cleaning and sealing, Energy Star appliances, and solar panels are just a few of the ways EZ Green Home is dedicated to saving you money, as well as saving energy for the planet.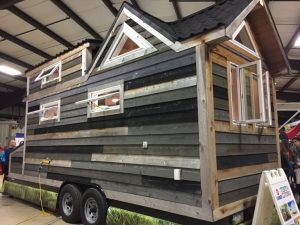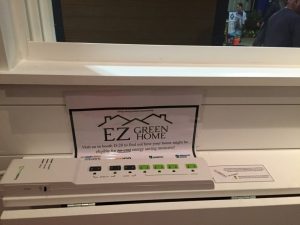 Imagine going tiny and having fewer windows to wash, light bulbs to change, and certainly less grass to mow. You could stay warm and cozy inside with the assistance of solar panels outside. People all over the world are following the tiny trend toward financial freedom—not to mention lowering their carbon footprint. Now just imagine the savings and the environmental impact you could make just by making small changes in any size home.
Schedule a no-cost Quick Home Energy Check-up to benefit from energy-saving equipment and advice. Already had a QHEC? The next step to make your home even more energy efficient is to participate in the Home Performance with Energy Star Program.
EZ Green Home is dedicated to making your home the best place to be on earth. Find out more about our services and how you can go green and $ave green at the same time!