December is a busy month, full of shopping, baking, and gathering with family and friends. One thing is for sure—winter is coming shortly.
EZ Green Home wants you to be prepared. Check out these tips to stay warm and energy efficient before Jack Frost sets in for a long winter.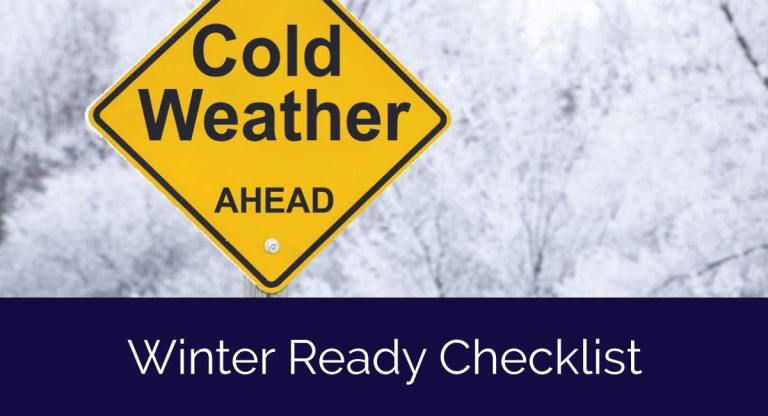 Have your duct system checked for air leaks.
Many people think that windows and doors are the major cause of a home's air leaks. But gaps, cracks, and disconnections in the typical home's duct system are much more significant. The typical duct system loses 25% to 40% of the energy put out by the central furnace, heat pump, or air conditioner. Leaks are usually the biggest problem.Schedule an appointment today for one of our duct specialists to perform a cleaning of your home's duct system and learn more about the process in the article Duct Sealing Saves You Money and Brings You Comfort.
Close any crawlspace vents.
If any parts of your home are over a crawlspace, make sure the vents are closed for the winter. They should only be open for spring and fall. In most climates, leaving them open in the summer actually brings in more unwanted moisture. Many building scientists are now recommending drying out crawlspaces, covering the exposed soil with a sealed plastic vapor barrier, and sealing and insulating the crawlspace walls permanently.

Schedule a Home Performance with Energy Star Audit.
The full home performance audit takes 3-4 hours. EZ Green Home's certified professionals use diagnostic equipment to analyze your home.
Blower Door Test: This test uses the combination of pressure and airflow measurements to determine your home's air leakage, which contributes to comfort and indoor air quality issues, and higher energy costs.
Thermal Camera: We use infrared images to assess the effectiveness of your home's insulation. Insulation directly impacts a home's comfort and energy efficiency performance.
Combustion + Safety Testing: This is done to detect carbon monoxide and natural gas leaks inside and outside your home. High levels of carbon monoxide and gas leaks pose severe health risks to you and your family.
Read more about this service and schedule an appointment today.
Replace your furnace or heat pump air filter.
Most systems need this done every month to ensure safe and efficient operation. (Some systems, such as electronic air cleaners, need to be thoroughly washed.) Consider upgrading your system's air filter. The standard filter is there to help protect the equipment, not to clean the air in your home. New high-efficiency air filters can capture over 90% of the breathable particles of concern.

Have your system checked for carbon monoxide and install a CO alarm.
During a furnace tune-up, you should also have your system tested for hazardous carbon monoxide (CO). CO can be produced by a dirty or malfunctioning gas or oil furnace or water heater. Every home should have at least one CO alarm.

Adjust your thermostat to a cooler temperature when you're away or sleeping.
Why heat your house when no one's at home or everyone's under the blankets? Even just a five-degree setback each night can save up to 10% on your heating bill. Save even more by setting back during the day when no one's home. Even though the system will run a while to warm the house up, you still save money. Consider installing a new programmable automatic thermostat. Find our pick, The Nest, and purchase it directly from our store.